Telecommuting During the COVID-19 Corona Virus – Part 6: Chatrooms – Open Communication
Telecommuting During the COVID-19 Corona Virus – Part 6: Chatrooms – Open Communication
Secure or Public Web Chat: Telegram
It's nice to have an open line of communication with employees, vendors and customers. There are 3 great, free platforms you can use to keep your people up to date and share resources. Slack, Discord and Telegram. Each of these platforms has pros and cons – so worth exploring. They're easy to setup and use. We'll focus on the one I prefer: Telegram.
Telegram is free – always a great price. Telegram can make use of good strong encryption – which is our primary reason for using it.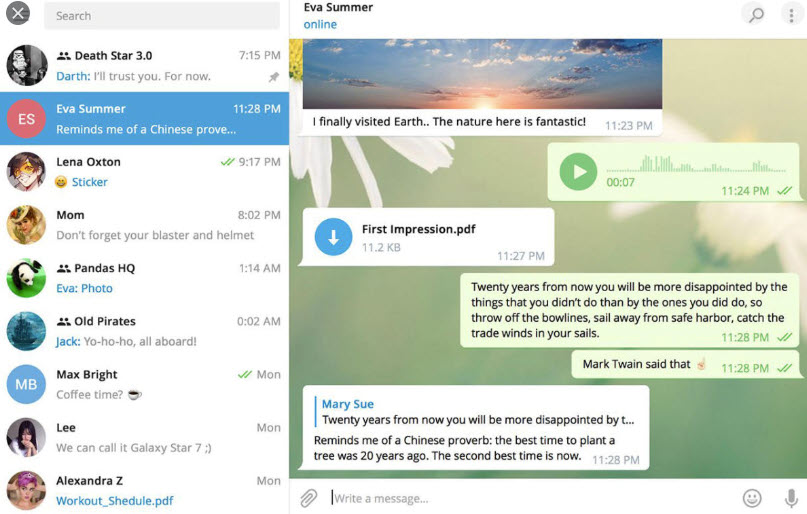 To start we need to visit www.telegram.org, download the application and install it. You'll create your account after which you can then create a chat room for your company/group.
Creating a Private Group for your company/employees takes a few seconds. Random people can't join, as it's by invitation. To do that
Click the 3 bars in the upper left
Click New Channel
Give it a name - then Next
Choose Public or Private Channel
Click Save
From there you can invite employees to the chat
Notifications and alerts can be pinned, 1 on 1 chats can be initiated between employees and files can be shared securely with Telegram. Administrators can also boot unruly people.
While you're at it, pop in on the PC Computer Guy Telegram Channel and say hi!
Back: Phones / Communication | Next: VPN's