Telecommuting During the COVID-19 Corona Virus – Part 5: Phone System
Telecommuting During the COVID-19 Corona Virus – Part 5: Phone System
Phone Systems to forward Calls
Having a modern cloud-based phone system opens virtually unlimited possibilities. Cloud-based Voice over IP technology can do a lot of amazing things; pretty much offering the equivalent of what a $80,000 PBX system can do. One great thing is as it's cloud based, you don't have any equipment you need to maintain, worry about programming or repair. There are a lot of names in the hosted-VoIP arena such as Ring Central, Vonage, 8x8, nextiva,  Jive and more.
IndyVoIP is a subsidiary of PC Computer Guy – and we partner with Jive Communications. We've worked on most of the various platforms and in our opinion Jive blew away the competition. It generally costs less, has better reliability and quality – and US based support that will do all they can to meet your needs.
Most VoIP systems can provide similar functions – we're going to look at this specifically through IndyVoIP's system (www.IndyVoIP.net ) ; just know you can probably do the same thing with another provider.
Telecommuting means you need to still be able to communicate as if you were in the office. That means you need the ability to make and receive calls from the business. Most of us would like to keep our personal phone numbers to ourselves, otherwise you will find you're on the clock 24x7x365.
So with IndyVoIP you can download and sign into an app on your Android or iPhone. Doing that allows you to make and receive calls as if you were in the office. The person on the other end won't have any idea that you are not at your office desk.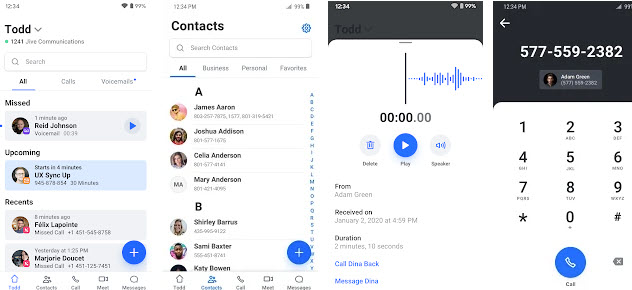 (GoToConnect App on Android)
Another way you can partly accomplish your phone communication needs is with call forwarding; or simul-ring. Call Forwarding is available on just about every phone line these days. Simply search the internet for "Call forwarding + Your Phone Company name" – and you'll find what you need to do to forward calls. You can then have calls that come into the office, forward to your home phone. The caller won't know any difference.
For ATT and Comcast to enable call forwarding:
Dial *72 (or maybe 72# for ATT) and listen for dial tone.
Enter the number where you wish to forward calls. Long distance numbers: Enter 1 plus the10-digit phone number.
Wait for the confirmation tone.
Unfortunately you can't MAKE calls from the office phone with call-forwarding. If you do need to place calls, but don't want people getting your home or cell phone you can put callerID block on an outgoing call. For most phone providers that means you dial *67 then the phone number. Simul-ring is a VoIP Feature that will ring your office phone as well as any other phone number you specify at the same time.
Another feature of Voice over IP Phone systems is that your physical desk phone simply needs a connection to the internet. The phone doesn't care where you are. So you could take your desk phone from the office, bring it to your home, plug it in, and you're ready to rock!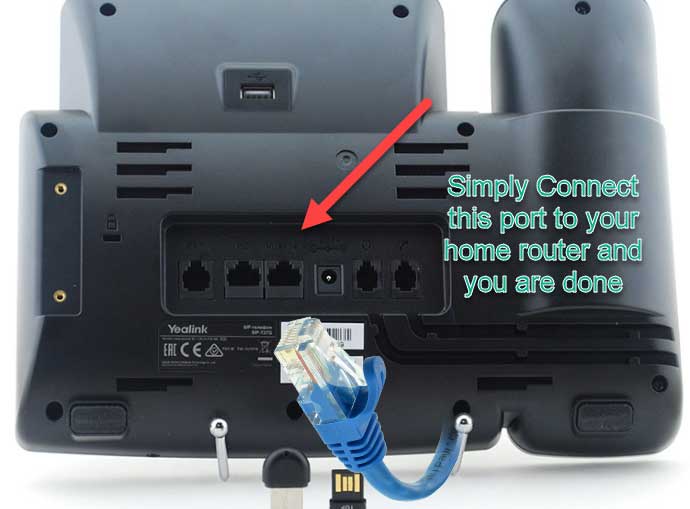 For our IndyVoIP clients we have a video that shows you how you can setup these features.
If you don't have such a system in place and are interested in upgrading your phone/communication system visit our site at www.indyVoIP.net for more information, pricing and a list of just some of the features we can provide. Also as mentioned in the previous section of this Telecommuting Series – GoToMeeting web conferencing is included at no extra charge.
Back: Web Phone Conference | Next: Secure or Public Chat Room