Telecommuting During the COVID-19 Corona Virus – Part 4: Web and Phone Conferencing – Meeting Online
Telecommuting During the COVID-19 Corona Virus – Part 4: Web and Phone Conferencing – Meeting Online
Web and Phone Conferencing 
Online meeting and screen sharing is a huge market. There are a lot of options to choose from. It would be impossible to have an in-depth understanding of all of the options out there; we'll focus on a couple that we know well: GoToMeeting and Skype.
GoToMeeting like many of the web meeting platforms has a free limited version and a paid version. The paid GoToMeeting monthly runs only $14 bucks, and allows up to 150 people to participate in the meeting (likely way more than you'll need). The free GoToMeeting allows up to 3 participants and has a limit of 40 minutes for the meeting.
As a side-note IndyVoIP, a division of PC Computer Guy is a partner of Jive Communications, which is owned by LogMeIn – makers of GoToMeeting. For those that use our top-rated cloud-based Voice over IP Phone systems, GoToMeeting can be added on for FREE! We think that's pretty amazing considering it's already one of the lowest cost systems, yet the absolute best for reliability and quality. Contact us if you are a IndyVoIP/PcComputerGuy phone client to have us enable your GoToMeeting features. If you are not a IndyVoIP client, give us a ring. We're not pushy sales people, we're tech guys with a passion for setting up these awesome cloud-based phone systems. Odds are high that we can provide something better than what you currently have for less. 317.732.VoIP (8647) – you can also check it out at www.IndyVoIP.net. Our systems include just about anything you can imagine at all-inclusive simple, low pricing.
To create an account simply go to www.GoToMeeting.com and click the "Start for Free" button.fter you've created your account – sign in and you'll see a screen that has information on how others can join your conference. You can copy that link and email, text, call or send on a messenger pigeon that link.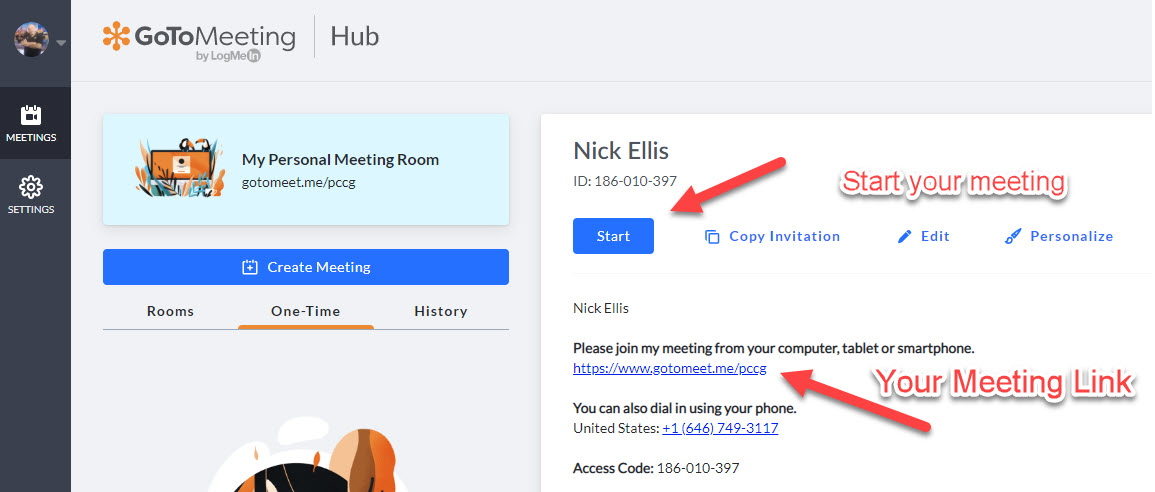 You can start your meeting, and once that's going whomever has the link you provided will be able to join your meeting. You'll be able to see each other, share your screen or specific application and do just about anything you would do in a face-to-face meeting. It's fun and easy to use – and again free for up to 3 users, or the full version for people that have our www.IndyVoIP.net phone systems.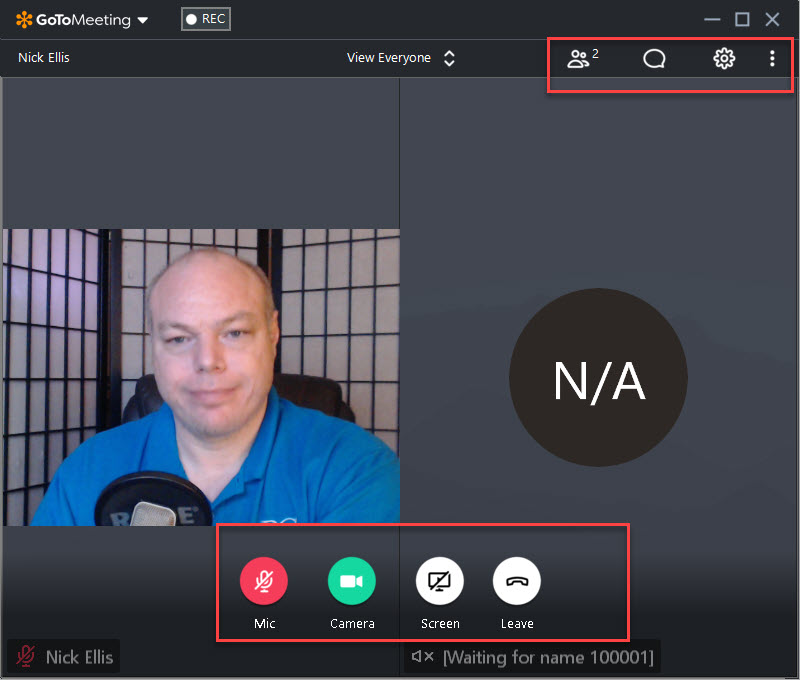 Bonus points: Have a good webcam and microphone. We've all had that annoying experience of the person on the speakerphone with terrible echo that makes it difficult to understand what they're saying. If you are doing a web conference, a good webcam will produce a nice crisp-clear picture. Sometimes they have a good mic that has noise-cancelation and other features, but it's more likely to be a problem. If you are going to host a lot of meetings, having a headset with a mic might be best. I use the Logitech C920 which is about a $100 webcam. There are many good webcams out there; if you are going to be using it often, it is definitely worth it to spend a little money on it. I'd say nothing less than $50. You can also pickup a usb headset/mic combo for about $25-$30. Using this instead of your speakers and a webcam for audio eliminates annoying feedback and echo. You may need to tell whatever software you use, to send the audio and pickup the Mic from that device.
SKYPE: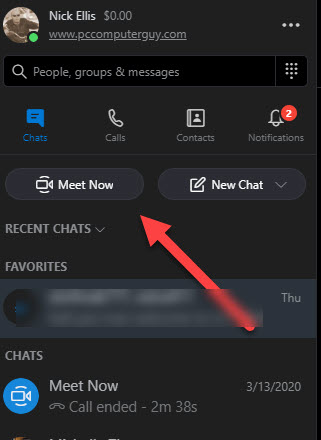 Skype has a newer feature called "Meet Now". For the first 60 days it allows 10 people to hold a conference with "meet now". After that it's $2 per user per month, or the free plan limits you to 3 people.
The "Meet Now" in skype allows you to share your screen and do things similar to GoToMeeting. After clicking "Meet Now" you'll be given a URL/Link that you can provide to others. They do NOT need to have skype installed in order to join/participate. 
You could also just do a skype group call allowing up to 50 people to video chat, however it doesn't have all of the features of "meet now". It does have screen sharing though, so that may be all you need.
You can download Skype here
Back: Web Browser Sync | Next: Phones / Communication