Backup
Here at PcComputerGuy, we can not over-stress the importance of backing up your data. Spending the money to back up your data BEFORE a catastrophic even such as a hard-drive crash will save you hundreds, possibly thousands, in the long run. Viruses, as well as mechanical hard-drive failure, could cause you to lose years worth of your life's data stored on your computer. For this reason, PcComputerGuy urges every client to BACK UP YOUR DATA (Save Your Memories Tech Tip Podcast). PcComputerGuy can install a system for you which will automatically back up your system nightly, weekly, or monthly--and protect your files. The following options are available to you:
External Hard Drive: PcComptuerGuy will set up an external hard drive for you. Your files and operating system will be backed up onto this hard drive as often as you choose using Automated Backup Software.
Online Cloud Backup: After comparing pricing, features and user reviewes we've endorsed BackBlaze online backup as our provider of choice. You can sign up for a free trial, purchase, or have us install it for you remotely for only $25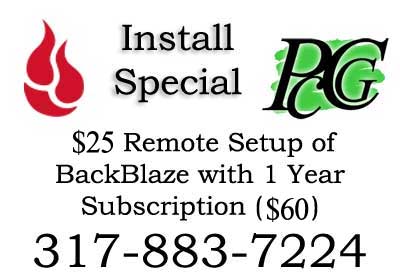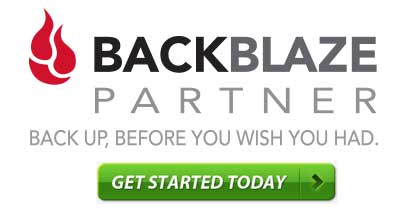 Call PcComptuerGuy today at 317.883.7224 or 866.653.6748 to learn more.