PC Cleanup, Check up, and Yearly Maintenance
PC Clean-up and Yearly Maintenance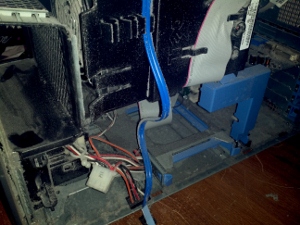 Does your computer need some TLC? Just as your car has its regular oil changes - your computer should have a yearly checkup/cleanup done.
Over time your computer will accumulate a buildup of temp (junk) files, have junkware/malware (even if you have an anti-virus), unnecessary items added to the system startup and fall behind on security updates.  
Call Pc Computer Guy to set up your in-home, in-office, remote or drop-off appointment today! 317.883.7224
Typically about 1 hour *times vary based on computer speed and level of cleanup needed.
Cleanup temp files and cookies
Check AV Software up to date and good
Check web browsers for bad plugins/extensions
Malware Scan and removal
System startup optimization
Update Adobe/Java
Check Windows updates status
Recommendations on any other needs such as backup if applicable.
On Site/ or Drop Off
Typically 1-1.5 Hrs
All of the Remote Service
Computer dust removal - cleanup of buildup on hardware.