Technology for the average Joe
In these podcasts we discuss technology, issues and tips in plain English to help the average computer user have a better computing experience.
06-01-2017
A short 10 minute overview of major issues we saw last year to avoid.
Filetype: MP3 - Size: 3.39MB - Duration: 11:00 m (43 kbps 44100 Hz)
06-01-2017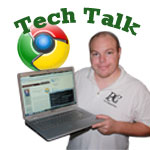 Internet Explorer vs Google Chrome - Alternative Web browser to Internet Explorer is much faster and highly recommended to my customers.
Filetype: MP3
06-01-2017
How to absolutely erase all data from your computer... everything. There will be nothing left. That means no documents, no records, no programs, not even Windows.
Filetype: MP3
06-01-2017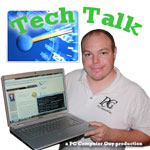 Is your internet running slow? Or is it your computer running slow? Or is it the web site running slow? What's the difference?
Filetype: MP3
06-01-2017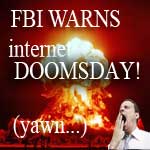 The world is coming to an end!! Everyone's internet is going to be shut down. The government is after you... Yeah, not so much.
Filetype: MP3
06-01-2017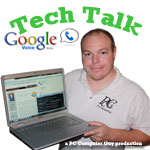 Google offers a number of really cool, and even free things. One of the coolest is Google Voice, a voice forwarding, answering and texting service. You can get your own phone number, for free, that you can in turn give to your friends and family.
Filetype: MP3
06-01-2017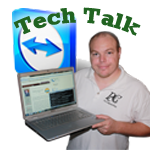 In this episode PC Computer Guy discusses the benefits of remote access, and how to get it for free!
Filetype: MP3
06-01-2017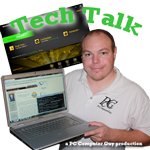 Just having an anti-virus isn't good enough. You need a GOOD program and the right level of protection. Tune in as Nick Ellis, PC Computer Guy offers his advice to keep your computer running smoothly.
Filetype: MP3
06-01-2017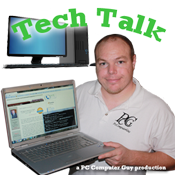 Thinking of replacing your old computer? Join us for this episode of Tech Talk, where Nick Ellis - PC Computer Guy discusses tips for buying a new computer and provides some general recommendations.
Filetype: MP3
06-01-2017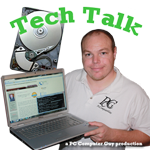 So many people fail to back up their computer. When disaster strikes, you risk losing all your precious memories stored inside your computer. Backup before it's too late.
Filetype: MP3