Technology for the average Joe
In these podcasts we discuss technology, issues and tips in plain English to help the average computer user have a better computing experience.
06-01-2017
A short 10 minute overview of major issues we saw last year to avoid.
Filetype: MP3 - Size: 3.39MB - Duration: 11:00 m (43 kbps 44100 Hz)
06-01-2017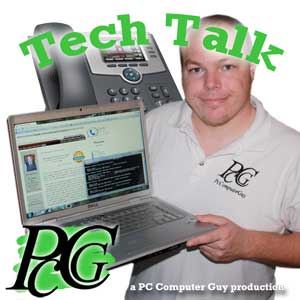 Virtual PBX Systems such as Ring Central, Jive and others are becoming common place. They offer great features for an affordable price and give your business a more polished look.
Filetype: MP3
06-01-2017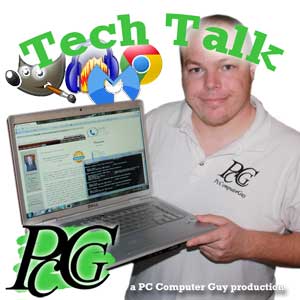 There are tons of free things out there on the internet. We've compiled a list of some of our favorite free software to use including Malwarebytes, Chrome, Audacity, Libre Office, Picasa, Classic Shell and more. Tune in for the breakdown!
Filetype: MP3
06-01-2017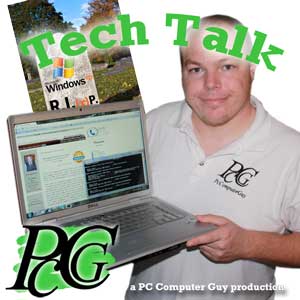 It's true that microsoft is no longer supporting windows XP. This however does not mean that your computer will stop working. Instead it simply means you will no longer get updates. This doesn't necessarily mean you need to run out and buy a new computer.
Filetype: MP3
06-01-2017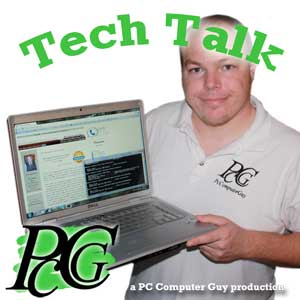 In this PcComputerGuy Tech Talk, we will have a birds eye view of the components inside your computer and what they do. Computer Hardware 101
Filetype: MP3
06-01-2017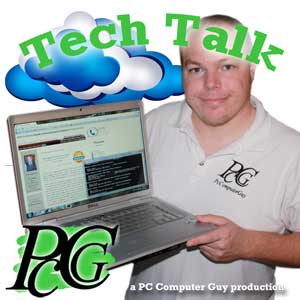 Cloud backup solutions for example such as Carbonite and Mozy simply upload your information from your computer to their servers via the internet. The same is true for Dropbox, OneDrive, Google Drive or iCloud.
Filetype: MP3
06-01-2017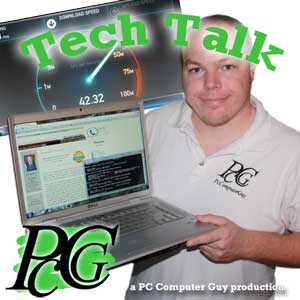 I find many homes that have bandwidth overkill, far beyond what they need or will use - but simply have it because the numbers look bigger. This results in paying more money and getting very little out of it. Listen in for details.
Filetype: MP3
06-01-2017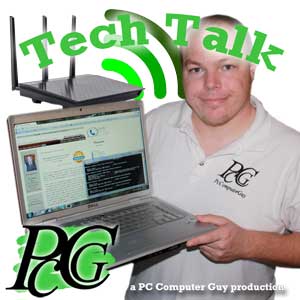 We recently setup a couple wireless AC Routers in homes that had constant wireless issues. Did they perform well? Listen in to this PcComputerGuy Tech Talk!
Filetype: MP3
06-01-2017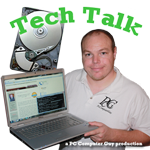 Kevin of Thomas Real estate Services had a hard drive crash. Fortunately, he had PcComputerGuy setup a backup system that made the often traumatic event - no big deal.
Filetype: MP3
06-01-2017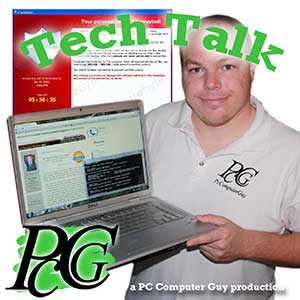 If you have been infected with this, you should disconnect your computer from the internet immedeatly in an attempt to minimize damage, though it may already be too late.
Filetype: MP3